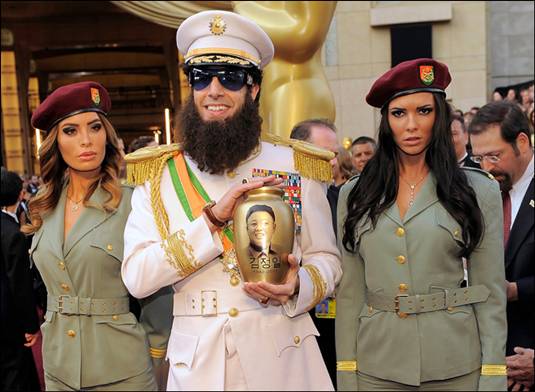 Sacha Baron Cohen, amidst all the controversy, was able to show up at the Oscar red carpet yesterday in character as Admiral General Aladeen, the lead in his upcoming film The Dictator. In the clip below, General Aladeen meets up with Ryan Seacrest and hilarity ensues.
Like Borat and Brüno
before, SBC really knows how to stick to his character. To learn more about his Admiral General Aladeen, visit the Republic of Wadiya's official website.